When looking to sell or buy property, Lane has multiple strategies that help you save money. Lane provides services such as: Professional Photography, Social Media Marketing, Seller Packages, Home Warranty, New Construction, First-Time Home Buyer Programs, Relocation, and more!
To Learn More, Visit http://www.lanebanner.com
Background:
Lane is a native-born resident of Clemmons, North Carolina and served proudly in the United States Navy. The structure, skills, and care Lane developed in military service carries over into his professional career as a real estate agent. Lane held a top-level security clearance in managing secret and confidential material. This position of responsibility echoes the true meaning of trustworthiness, which is seen by his actions as a broker with the National Association of Realtors (NAR). As a member of NAR, Lane possesses ethical standards that prove beneficial in assisting those looking to buy or sell their home.
After traveling around the world on the U.S.S. Lincoln and Truman, Lane was honorably discharged from the Navy. He worked in an assisted living home for those with special needs and ambitiously pursued a Master's in Psychology earning a 4.0 GPA. Lane's level of experience and enthusiasm is shared with his clients in numerous ways. His most obvious attribute is his wealth of knowledge as it pertains to real estate and follow-through approach in resolving client concerns. Like Allstate, "you're in good hands" with Lane.
Awards and Designations: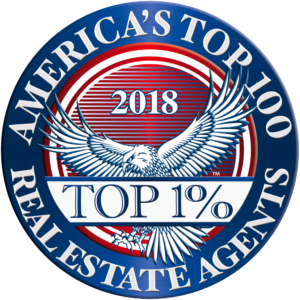 AMERICA'S top 100 REAL ESTATE AGENTS®
October 29, 2018– Announcing the selection of Lane Banner among America's Top 100 Real Estate Agents® for 2018. Selection to America's Top 100 Real Estate Agents® is by invitation only and is reserved to identify the nation's most esteemed and skilled Real Estate Agents and Brokers with a history of routinely selling homes above market value.
Members are selected through a comprehensive multi-phase selection process involving proprietary algorithms using advanced data analytics to assess a broad array of criteria and data for each candidate, including (but not limited to) the Real Estate Professional's total yearly sales volume, notable above market value sales, luxury home sales, efficiency rating for closing sales, lifetime professional experience, client satisfaction ratings, and other notable recognitions, among many other proprietary factors. Based on these criteria, a measure/rating for each Real Estate Professional is established indicating their relative effectiveness in closing high-value sales above market value in comparison to other Real Estate Professionals in their region. Accordingly, the most efficient and effective Real Estate Professionals among the community are then identified for selection among America's Top 100 Real Estate Agents®.
Only the Top 100 qualifying Real Estate Professionals in each region will receive this honor and be selected for membership among America's Top 100 Real Estate Agents®. With these extremely high standards for selection, less than one percent (1%) of active Real Estate Professionals in the United States will receive this honor — truly the most exclusive and elite level of Real Estate Agents and Brokers in the community.
Endorsed Local Provider (ELP) for Dave Ramsey
What is the Endorsed Local Provider (ELP) Program?
The ELP program is a nationwide service connecting people like you with the top 10% of real estate agents in their area for help with home buying and home selling. We only endorse trustworthy, high-caliber real estate agents who are well-respected in their communities. Through the ELP program, you will get instant access to the right real estate professional for your family.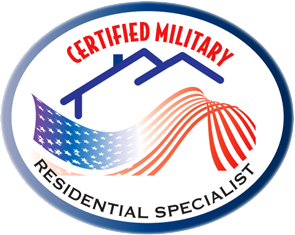 Certified Military Residential Specialist
Lane proudly carries the designation for certified military residential specialist. As a veteran who served the U.S. Navy, Lane understands how purchasing a home using a V.A. loan can be difficult. There are great resources Lane has discovered to help minimize unforeseen costs associated with purchasing a home that many who are active and served do not know. In searching for homes, there are factors to consider that affect eligibility in purchasing a home. Reach out to Lane for help in making sure you are on the right path to purchase a home and reduce your stress in the process.